There are no rules for good photographs, there are only good photographs.  ~
Ansel Adams
____________________
The municipality of Gausdal. All photographs shot with Canon 24mm L mk II as my only lens.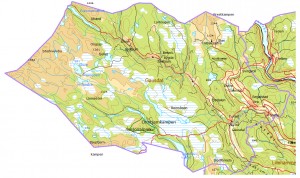 ____________________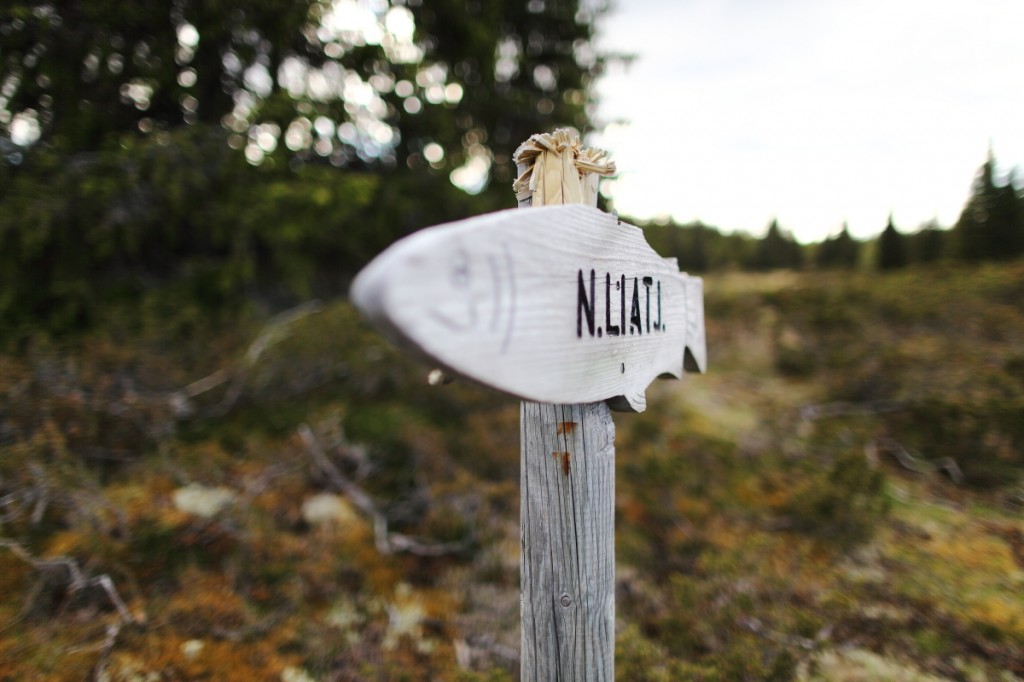 Gausdal municipality is in Oppland County, neighbouring Lillehammer. In 1962 the administrative areas of Østre and Vestre Gausdal were merged and Gausdal municipality was established. The municipality borders Øyer in Gudbrandsdalen to the east, Lillehammer and Nordre Land to the south, Nord-Aurdal and Østre Slidre to the west and Sør-Fron and Ringebu to the north.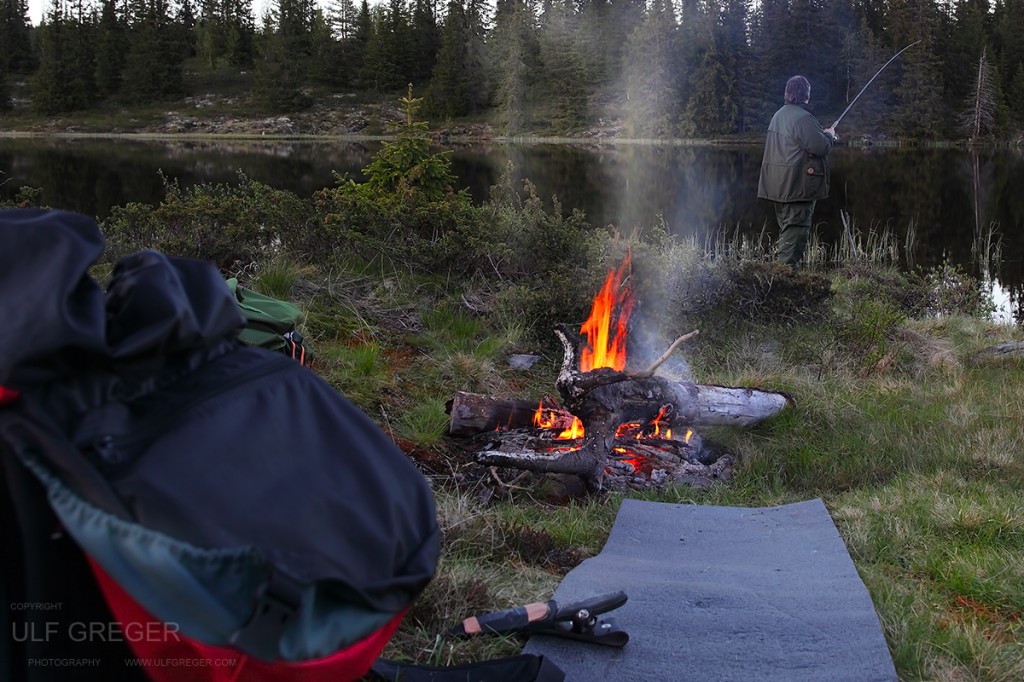 A small fire near the water to make coffee and keep us warm.
Landscape and geology
In the valleys and part of Gausdal Vestfjell the underlying rock is slate, otherwise it is predominantly sparagmite. There have been many finds of ore and there were, for instance, a number of nickel mines in Espedalen in the nineteenth century. The lower slopes are forested, but there are many mountains above the treeline in the higher areas to the north. To the north lie Skeikampen (1124 m) and Prestkampen (1244 m) on the border with Ringebu. Many splendid mountain peaks lie beyond the summer farms and marshy areas to the west, and in the northwest lies Gausdal's highest peak Langsua (1554 m) on the border with Sør-Fron. The whole of Gausdal Vestfjell is state owned common land, and in 2011 a large area became part of Langsua National Park, and includes some protected areas. There are many lakes and rivers for fishing and there are endless possiblities for trips in the forests and mountains.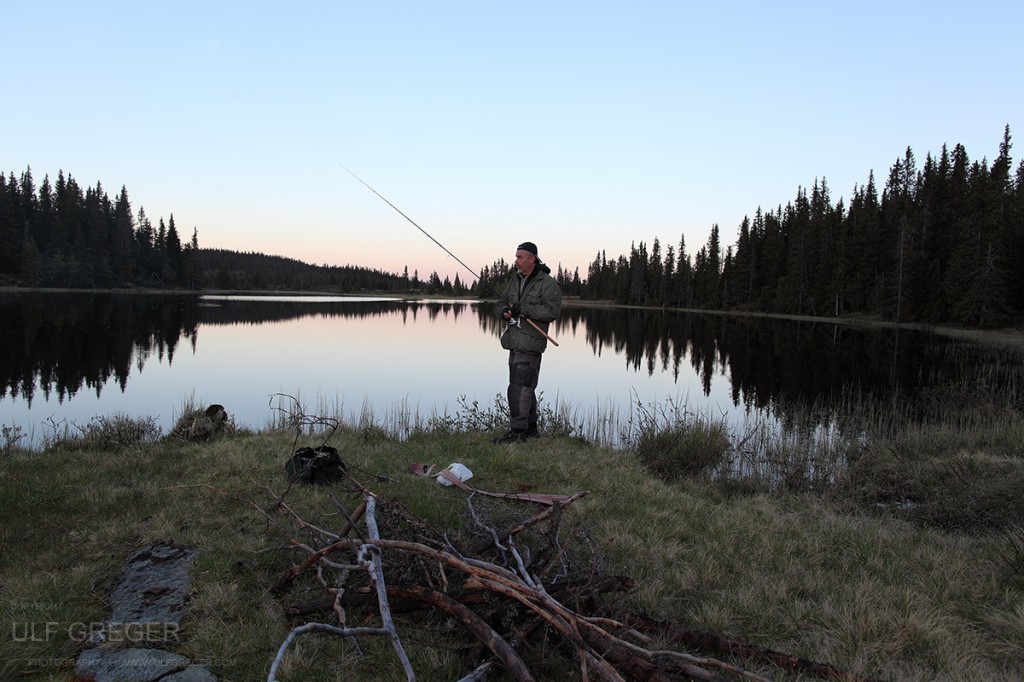 Self portrait using a Canon remote trigger .
Settlement and population
Gausdal municipality has 6 141 inhabitants (as of January 2011). Many people live within a 10 km radius of the administrative centre Segalstad Bru (population 861 in 2009). Otherwise there are the villages of Follebu (pop. 1015) and Forset (pop. 640). Gausdal has had a population of between 5000 and 7000 since the 1830's, with peaks around 1860 and 1950. During the last ten to fifteen years the population figures have remained stable.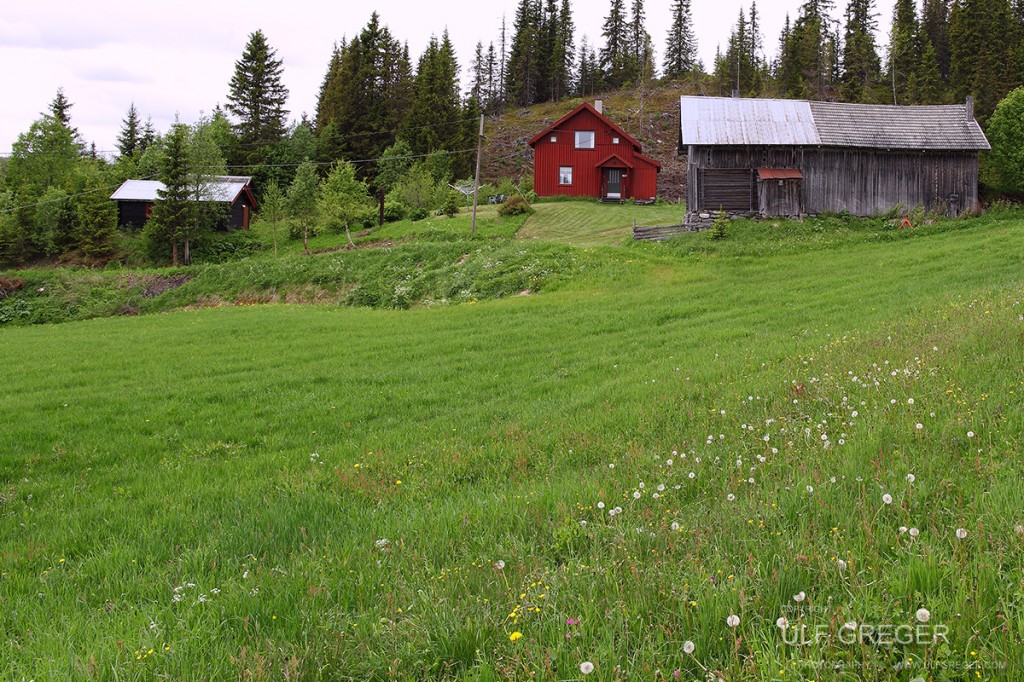 This is where we lived.
Commerce and industry
Gausdal has a robust and active agriculture industry, primarily within dairy farming and meat production, as well as a significant amount of forestry. Agriculture provides a good foundation for various production industries. Timber industries are many and varied and Gausdal has a number of larger businesses: a sawmill, factories making roof trusses, prefabricated house elements and furniture. The privately owned dairy Q-Meieriet also has a large production unit in Gausdal. Travel and tourism is a growth area. Skeikampen is a mountain hotel resort, with mountain lodges, apartments and private cabins and there is extensive development. Important elements are downhill skiing facilities, a golf course and many paths and tracks for hiking, cycling and cross-country skiing.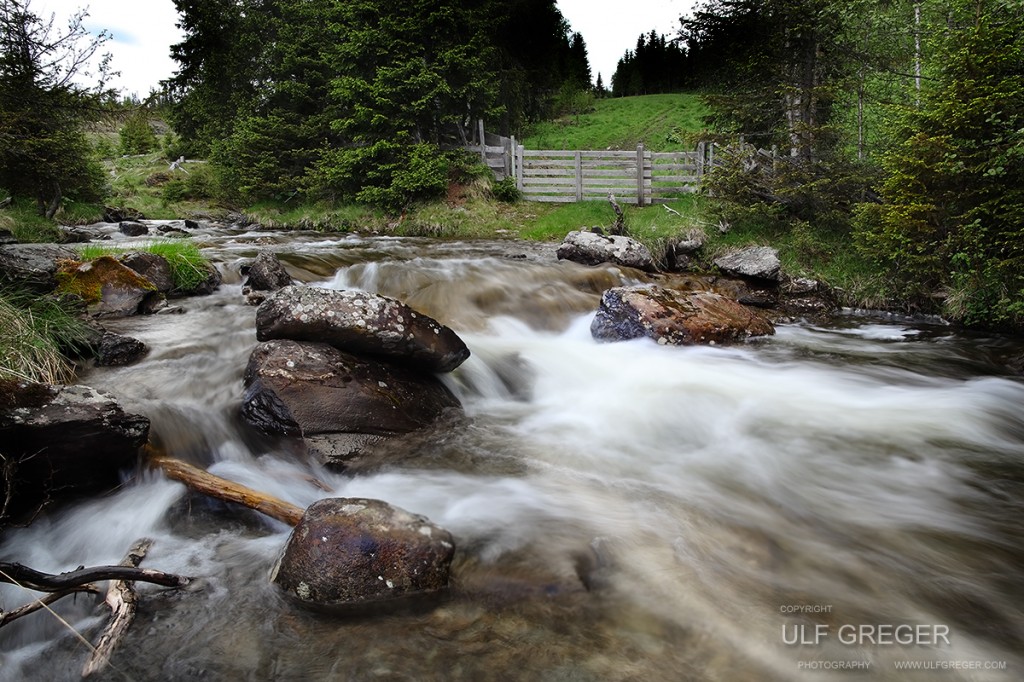 Transport
The FV 255 Fåberg-Vinstra road goes through Gausdal. It is also known as Bjørnson-vegen, the 'Bjørnson road', a cooperative marketing initiative with over 30 businesses along the route offering something to those travelling through. The FV 254 passes through Østre Gausdal to Tretten, branching off to Skeikampen. From Skeikampen the road continues over the mountains to Vinstra. During the summer months there is a mountain road open from Vestre Gausdal going west to Etnedal and Fagernes. The road network is important for tourist traffic.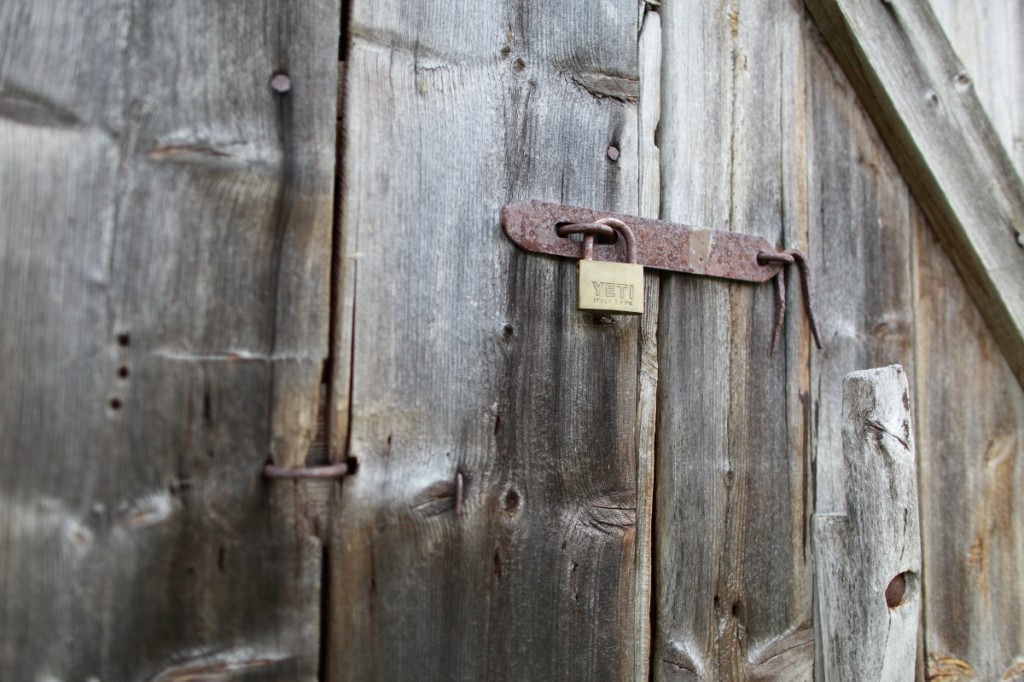 History and culture
The most well known tourist attraction in Gausdal is Karoline and Bjørnstjerne Bjørnson's home, Aulestad, in Follebu. This museum is only open in the summer months; recently it has had an extensive renovation financed by central government. There are two fine examples of stone churches dating from the Middle Ages in Gausdal – Follebu and Østre Gausdal, both of which are protected buildings. In Vestfjellet there is an open-air museum, Kittilbu Utmarksmuseum, and Langsua National Park. Other significant buildings in the area include: Vonheim, in Follebu, previously a folk high school; the captain's farm at Bauker; Østre Gausdal vicarage and the old coaching station at Veisten.
The municipality's coat of arms (from 1986) is divided into blue and silver by an inclined step profile; illustrating the typical mountain formation seen in Gausdal. The name of the municipality comes from the norse 'Gausdalr', from the river Gausa, 'stri strøm, foss' meaning 'strong current, waterfall'.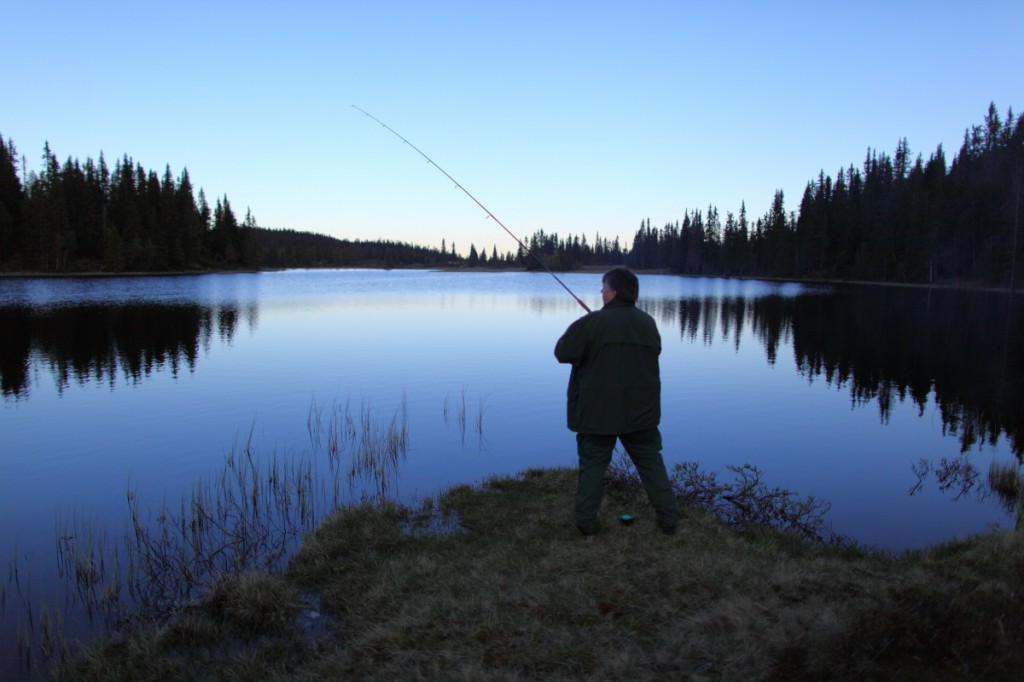 Terje catching a trout late at night.
The oldest part of the house we stayed in is more than 400 years old.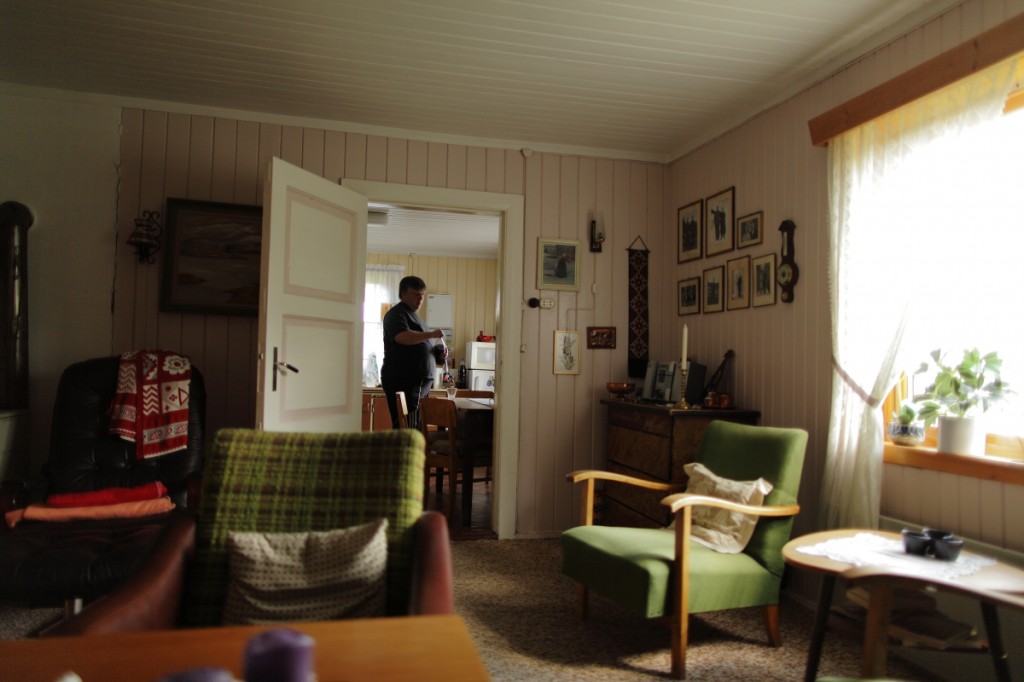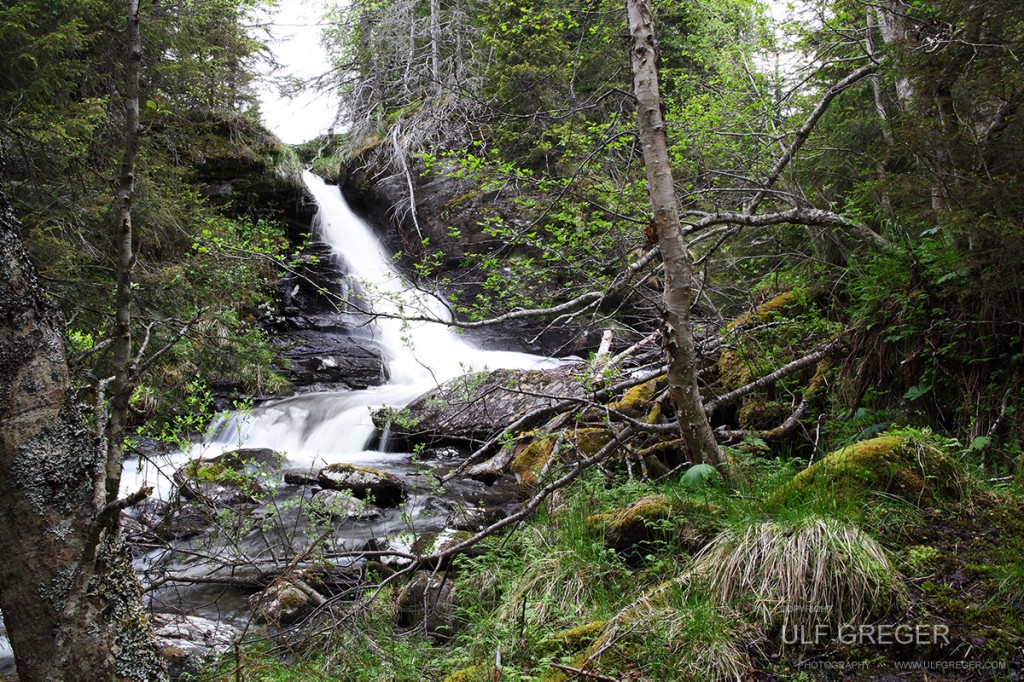 A small waterfall in Gausdal.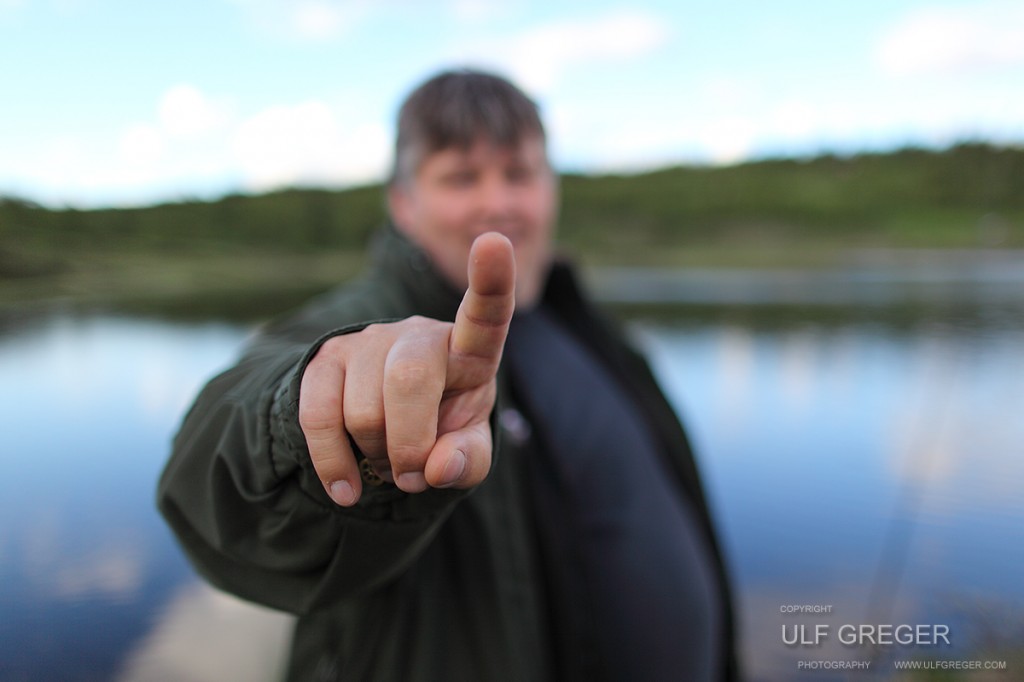 Testing bokeh – Canon 24mm L mk II wide open.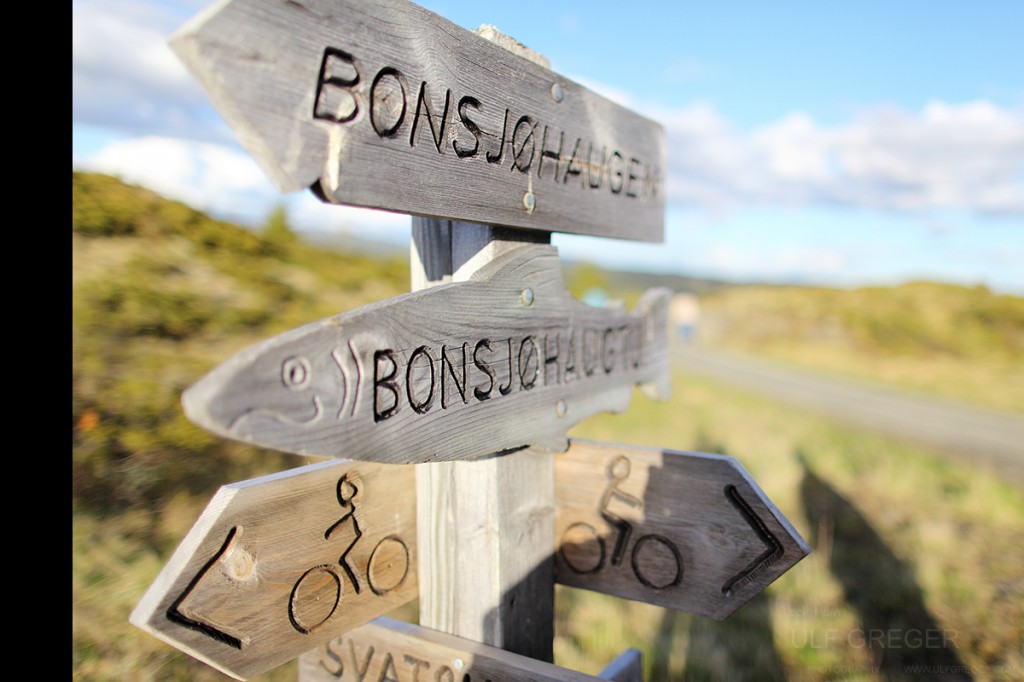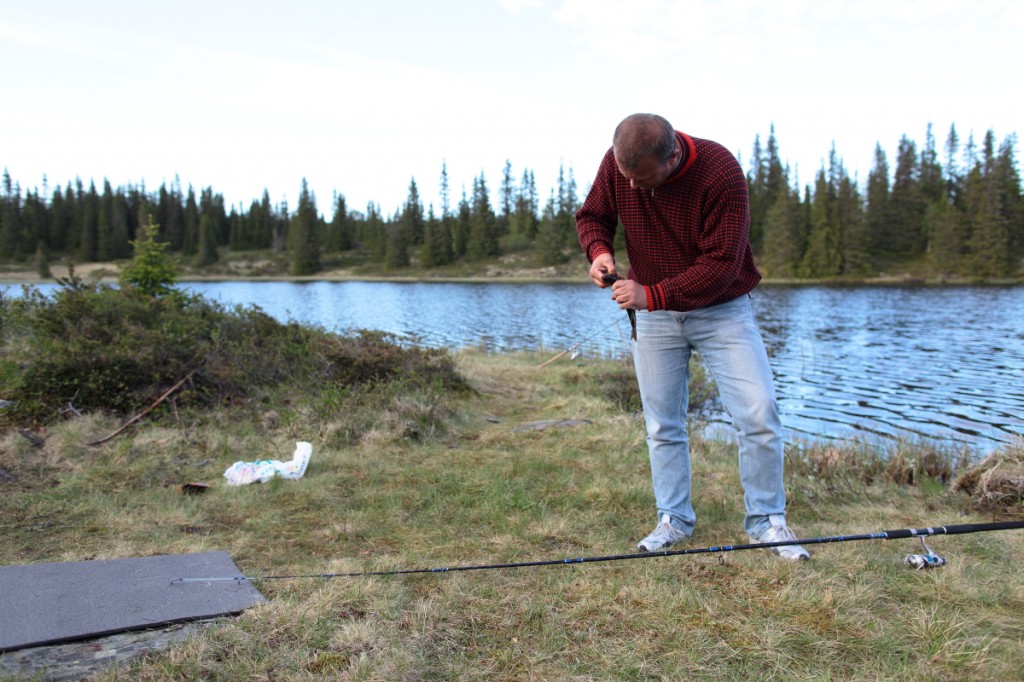 Jon Olav with he's first trout that day.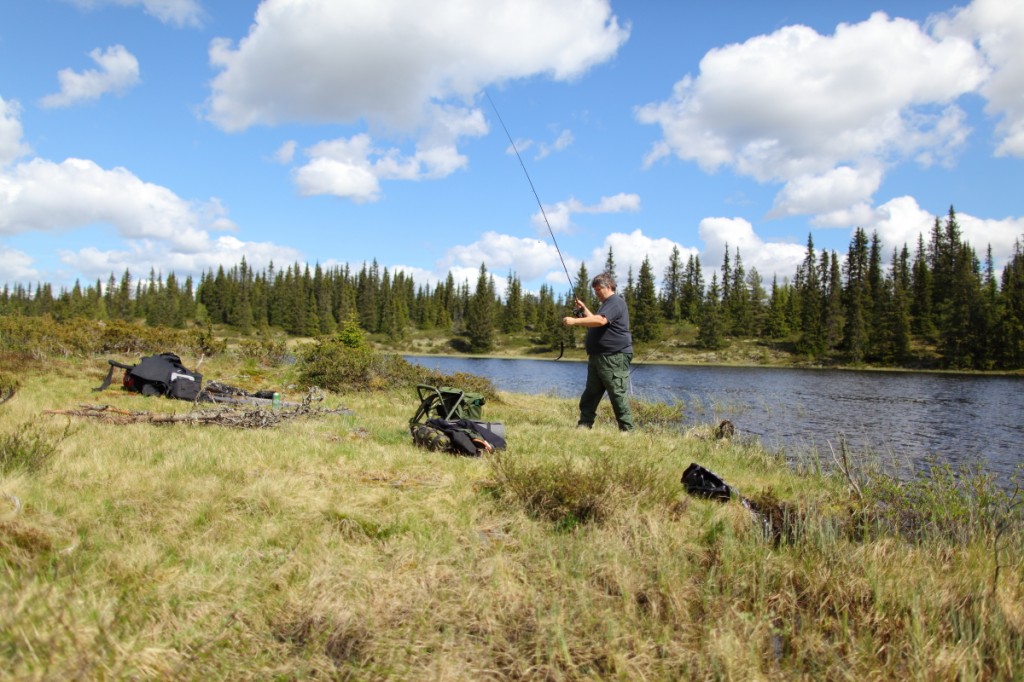 Terje with another trout. He got first, most and biggest fish that day.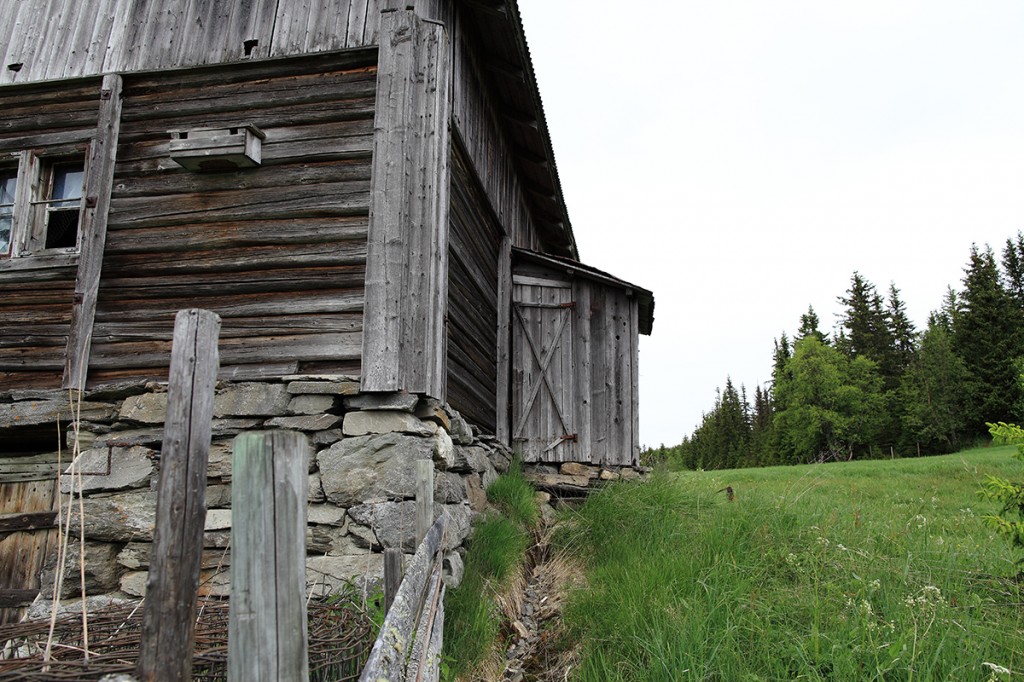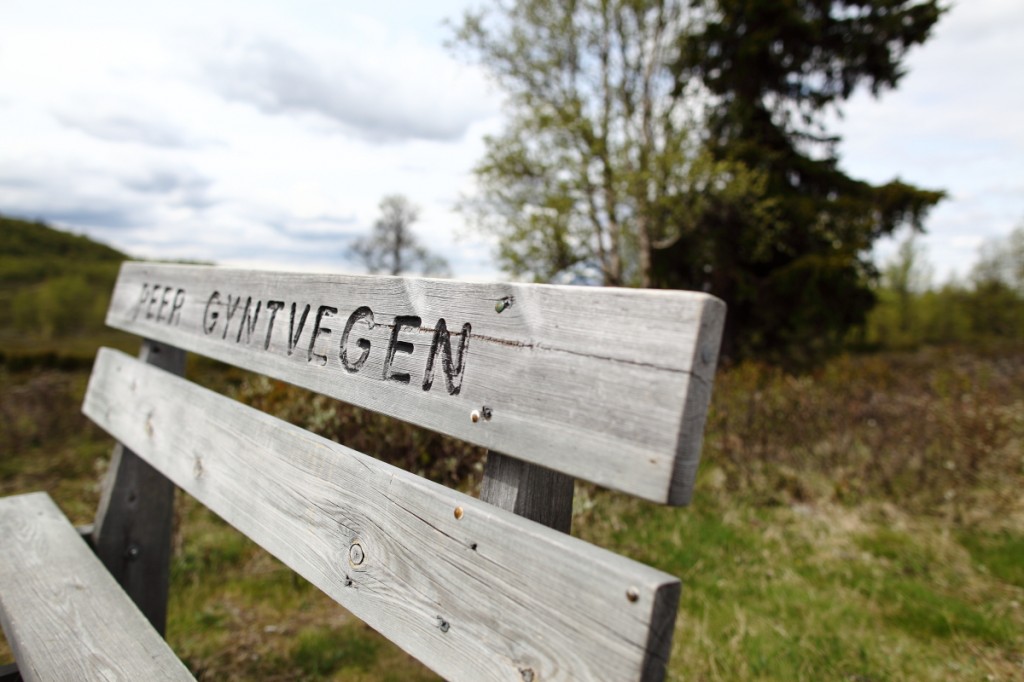 From the long and beautiful Peer Gynt road.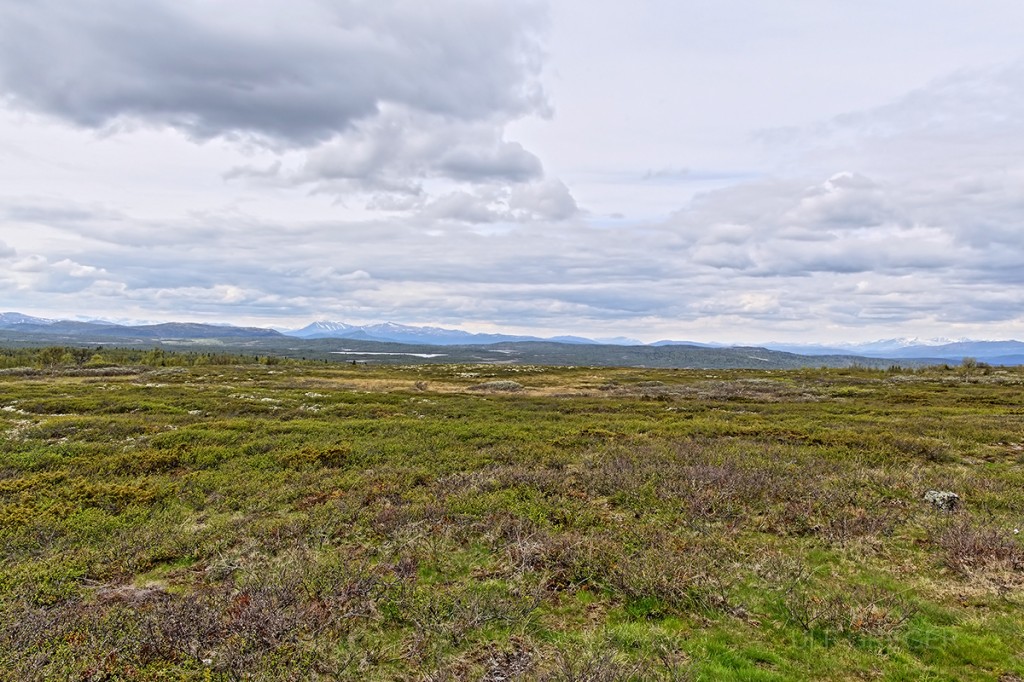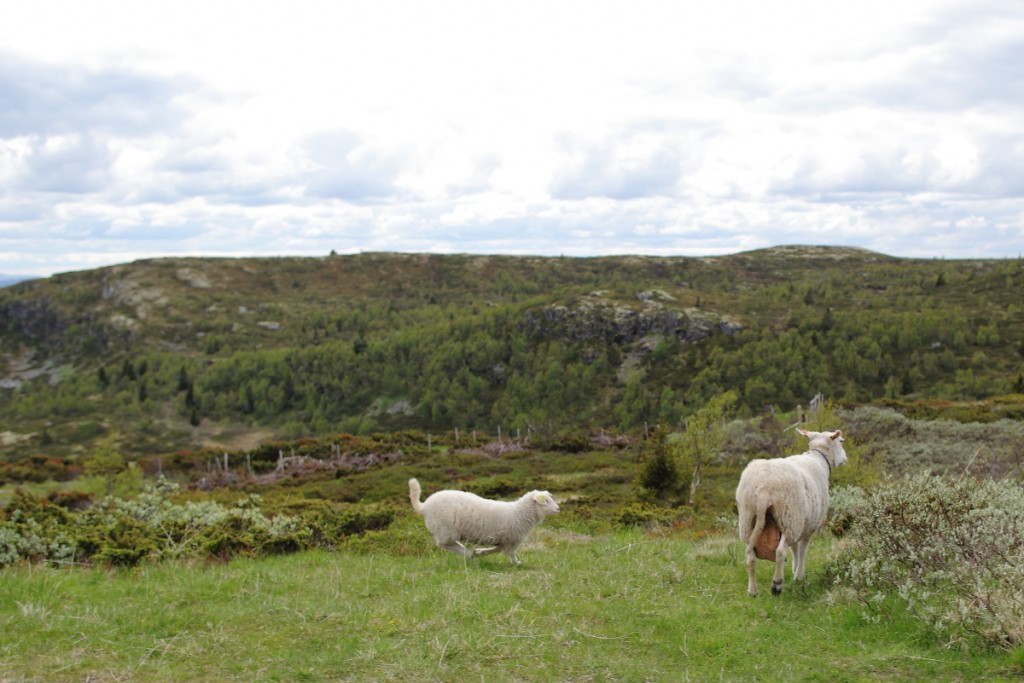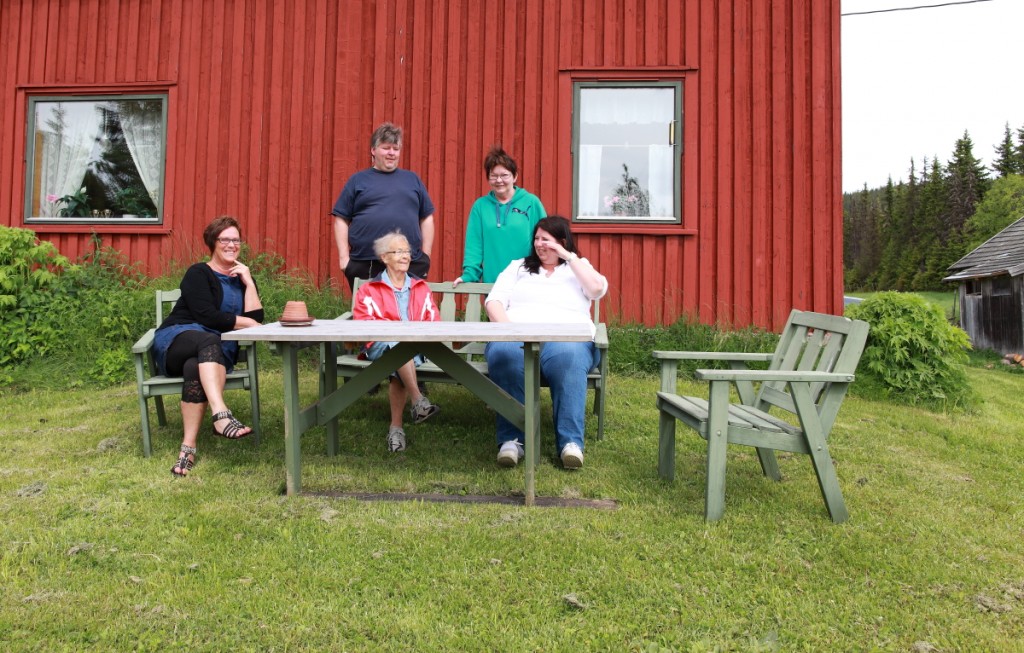 All pictures are copyright ©  Ulf Greger.