March 30.
Ricoh GR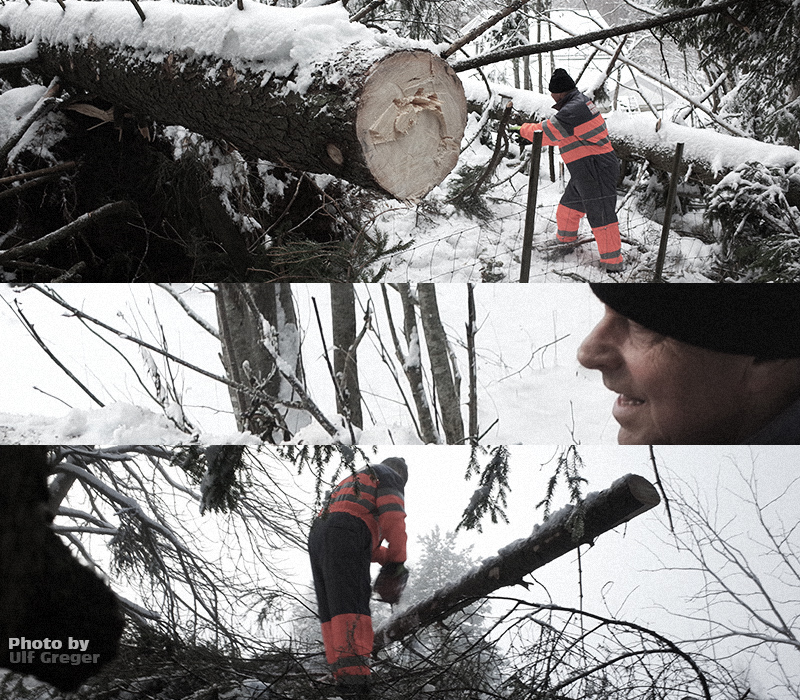 Some shots from back in 2013 when I helped my father clearing forest on he's property after a heavy storm blown down about 100 trees. Ricoh GR.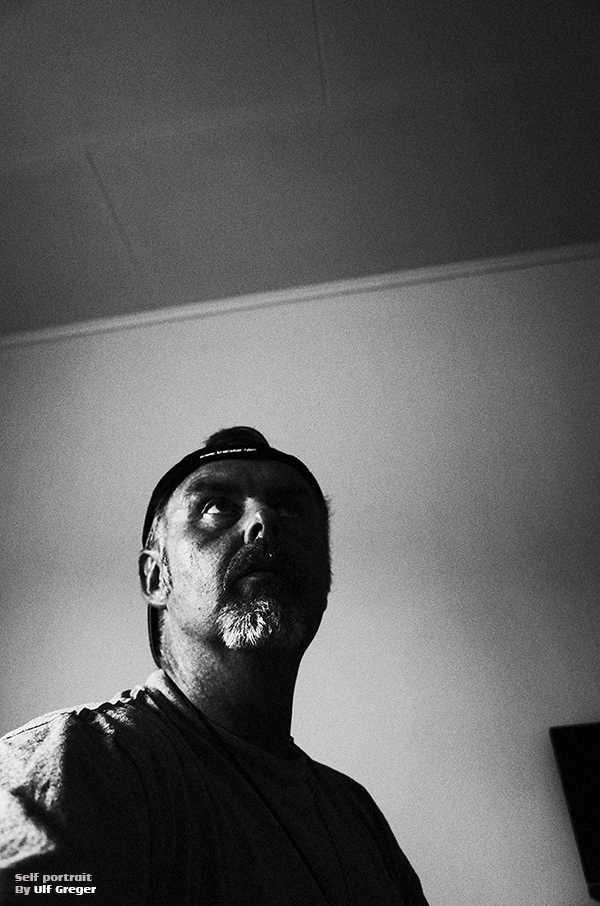 Self portrait – Ulf Greger. Actually not a selfie, was just me clicking away to test the art filters of the Ricoh GR. This was the high contrast B&W filter.
My camera bag right now. Today I'm sending my Fuji X100 away to it's new owner. This has been one of my best street cameras ever. My three Ricoh GR's I've had past fifteen years or so comes close or was better in some areas. Anyway time for a new 'my streetphoto to go bag' picture. Last one with my Fujifilm camera.

My bag is my solid Domke F2. It's waxed and pretty waterproof. From left upper corner :
ThinkTank waterproof bag cover, use this in heavy snow and rain.
ThinkTank waterproof memory card holder with some CF and SD cards.
Canon 5D with some duct tape to mask the logo's and a 80's old worn camera strap.
Two extra Canon batteries. I dont use the LCD screen much so get about 1400 shots each.
ND filters.
Fujifilm X100 Black Edition .
Carl Zeiss 2/35 T* Distagon ZE. Easy my best lens for Canon.
Gordy Strap.
A gorillapod tripod. This actually carries my 5D with Zeiss 35mm.
Extra Fujifilm batteries.
Canon 270 EX external flash. Low weight and a solid flash.
So this was by street bag March 27. Also have a small ThinkTank bag for ultralight travel ( Canon 5D / Zeiss 35mm only ) and a big bag for outdoors portraits with all my big speedlights, gels, portrait lenses and radio triggers. This Domke bag is what I use 80% of the time. Sorry about low quality picture of the bag and gear. Had to shoot it with my Samsung phone. Going to add a better picture shot with my 5D soon. Obviously that shot are not showing my 5D 🙂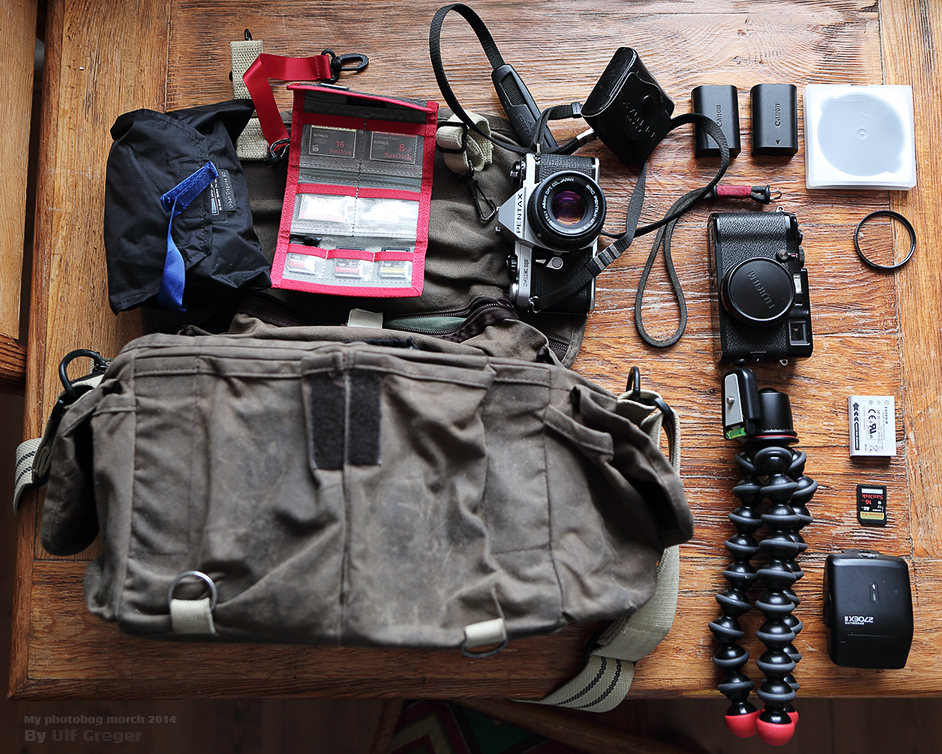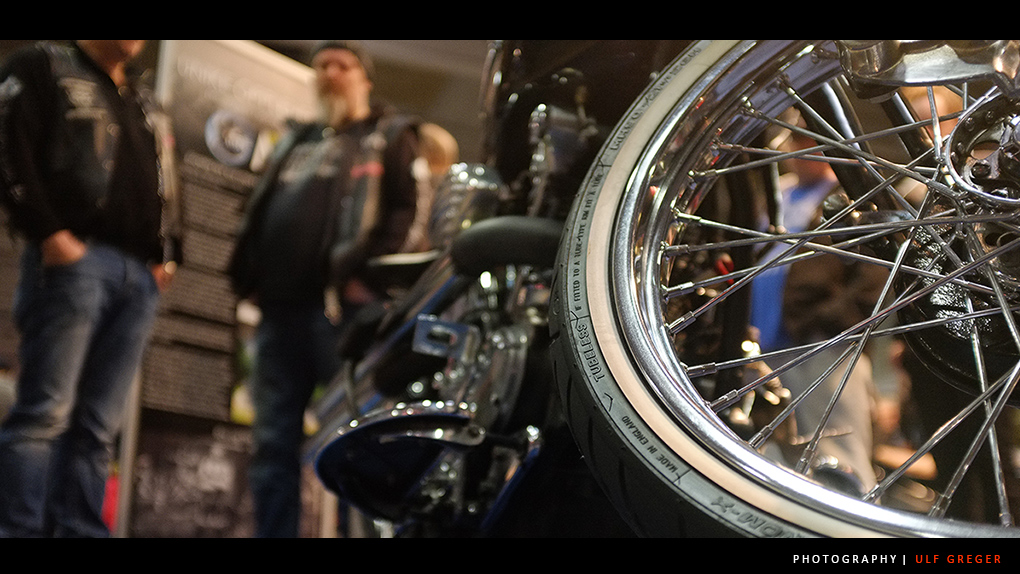 March 7. Motorcycle exhibition in Lillestrøm, Norway. Fuji X100.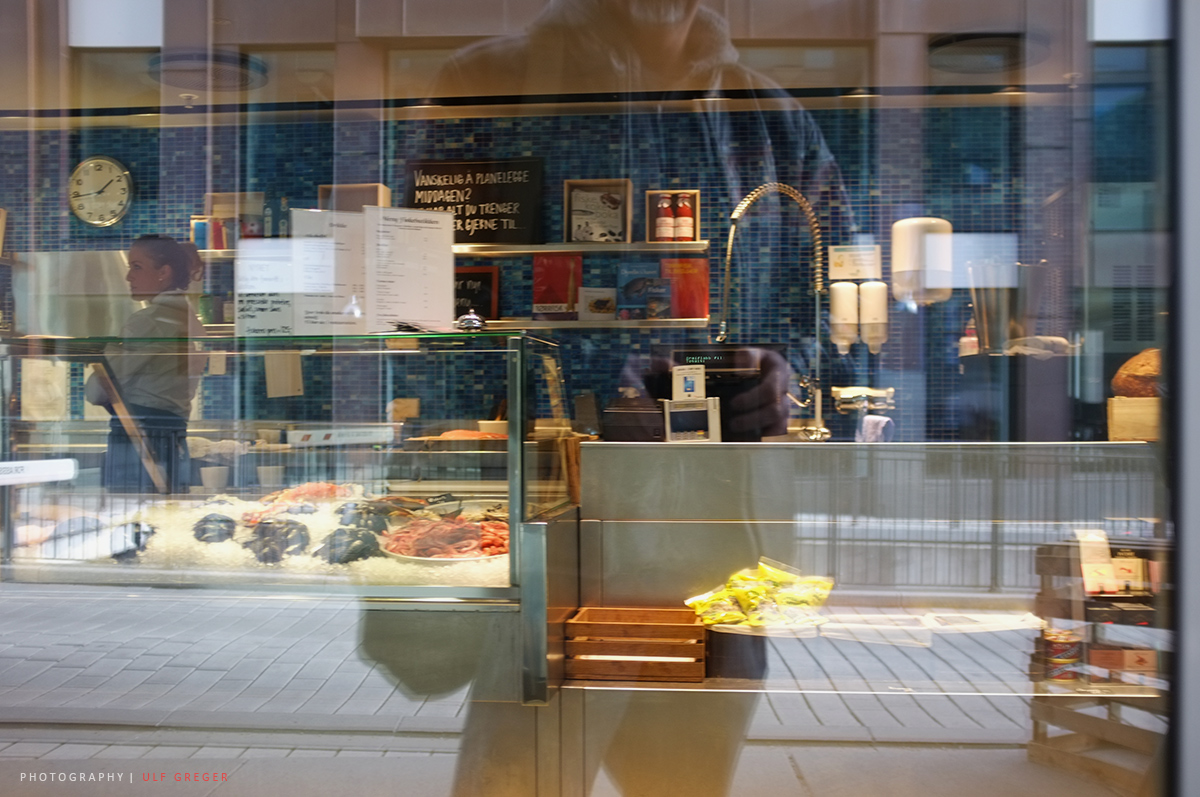 Reflection of me in a window at Aker Brygge, Oslo. Fuji X100.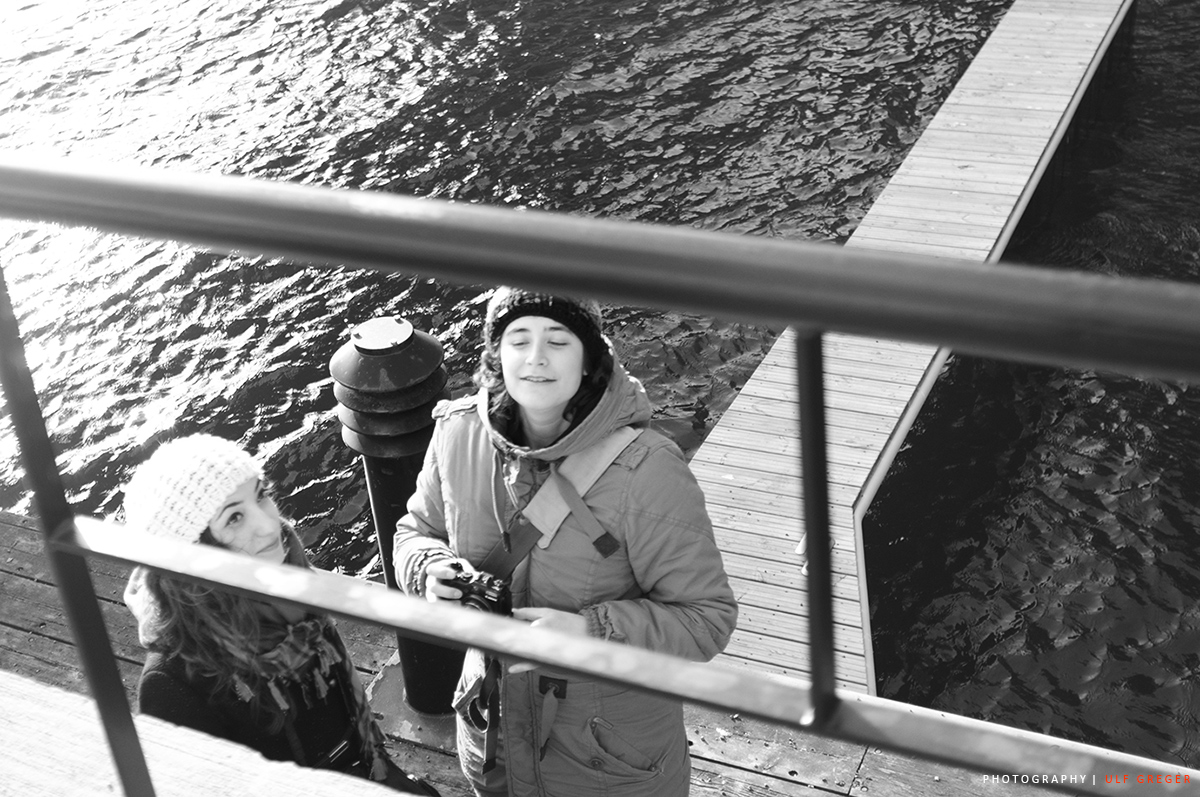 Oslo. Both Fuji X100. Strange girls doing photography. Think those two girls were time travelers. They acted so strange, like they never had candy before and was hiding from cameras 🙂
All pictures is Copyright © Ulf Greger