FOREWORD
Here is my small Zeiss Makro-Planar  T* f2 100 mm ZE review. I'm not a pro reviewer, I'm just going to have fun with this lens and use it.  Share what I think about it and post the images.
First of all, this lens is MF ( manual focusing ) only. This lens is all about build and image quality. Perfect lens for portraits, macro, landscape, product and architecture.
WHAT'S IN THE BOX?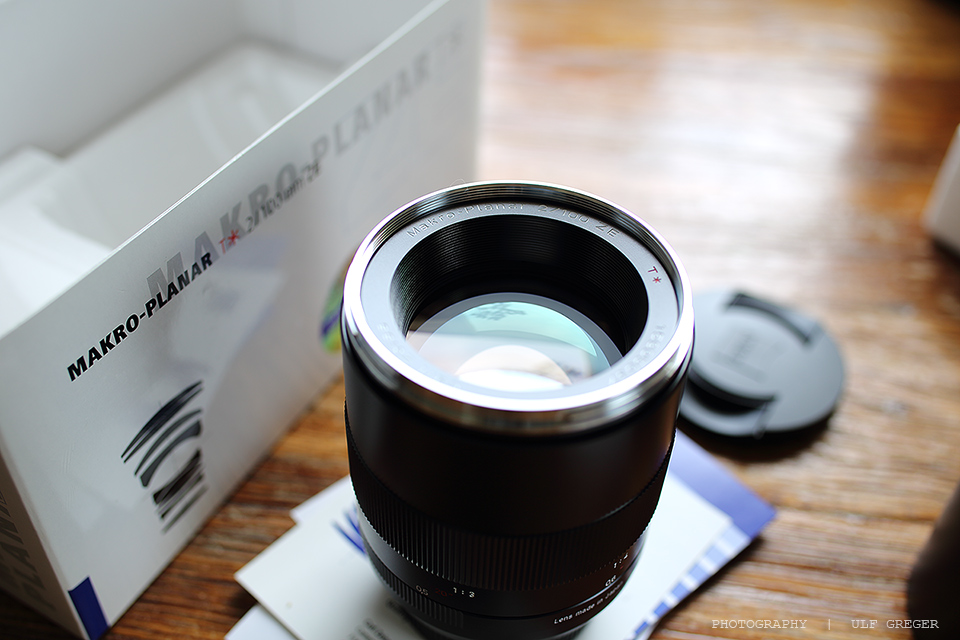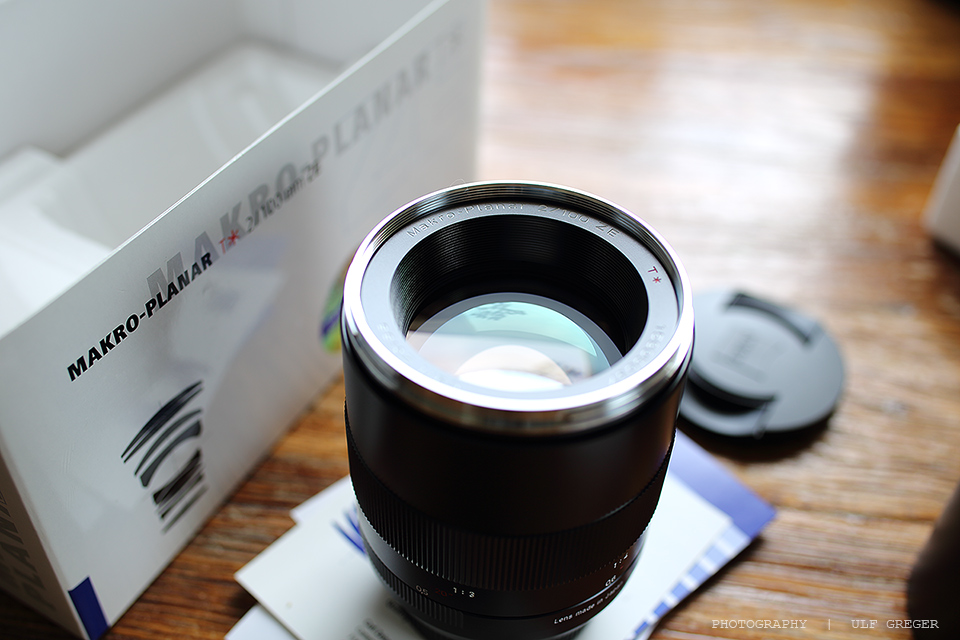 Starting with unboxing pictures. My Makro-Planar 100 is ZE, the Canon EF mount, this lens is also availible with Nikon mount named ZF. Shot with Zeiss Distagon 2/35.

A solid metal lenshood. Warrenty card and so on. Shot with Zeiss Distagon 2/35.

Warpaint time. Focus on hand.


focus point at eye.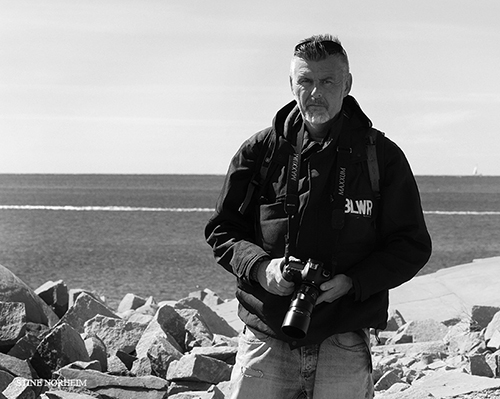 Here is a picture of me with the Makro-Planar 100. Shot with a Canon 650D & Canon 100 L 2.8 IS. That lens is also a very good 100mm macro. And you get IS and AF. The owner of this lens prefer this over all her other Canon lenses.  Photo by Stine Norheim.

TECHNICAL SPECIFICATIONS :

Focal length
100 mm
Aperture range
f/2.0 – f/22
Focusing range
0.44 m – ∞
Number of elements/groups
9/8
Angular field, diag./horiz./vert.
25°/21°/14°
Coverage at close range
72 x 48 mm
Image ratio at close
range
1 : 2
Filter thread
M 67 x 0.75
Dimensions (with caps)
ø 76 mm, length 113-115 mm
Weight
660 g – 680 g
Camera mounts
F Mount (ZF.2)
EF Mount (ZE)

BUILD QUALITY :
This lens FEEL  expensive. Heavy, all metal with a focus ring that is smooth to turn.
OPTICS :
Bokeh : This lens delivers smooth and wonderful bokeh. All Carl Zeiss lenses I have 2/35 mm Distagon – 85 mm 1 ,4 Planar ( sold ) – Makro-Planar 2/100 mm  really kicks a** when it comes to bokeh.
Only Leica lenses comes close ( or better in some cases ) in my opinion.
Nikon and Canon also has some wonderful bokeh lenses:
Canon 50 L f1.2
Canon 300 L f2.8 IS mk II
Canon 200 L f2.0 IS
Nikon 105mm Macro
Nikon 58mm f1.4 G,
Canon 85 L f1.2 mk II
Canon 135L f2.0 …..to name a few of the best.
Sharpness : Very sharp wide open and great microcontrast, maybe the sharpest lens I have ever used. . At f4 and up it's ridiculous sharp. Great for lagre prints way beyond A3.
Colour: This is what I bought this lens for, the colors from this lens is very good. In low light it really shines.
IMAGE SAMPLES :

Large file – 1500x1000px. Just to show some details.

Large file – 1500x1000px. Just to show some details. Metal dice on very shiny plastic cover in direct sunlight.

Other samples from the  Makro-Planar 100.
I personally love this lens. If you should choose this Zeiss over a Canon 100mm L macro or a Nikon 105mm macro you have to figure out for yourself.
Hope this small review helped you in some way.
I used a Canon 5D III for this review.
Also visit me on
Please email me about anything related to this blog or if you want portraits or any photos shot by me. ulfgreger2008@gmail.com.
All pictures is Copyright © Ulf Greger.