The photograph itself doesn't interest me.  I want only to capture a minute part of reality.  ~Henri Cartier Bresson
UPDATED : Firmware update both lens and camerabody HOW TO *
UPDATED :  Aftermarket battery **

This little review about my Panasonic Lumix GF3 is starting here. Just installed Lightroom 3.6 that was included in the package. ACR detected the RAW files from the GF3 so things are running smoothly 🙂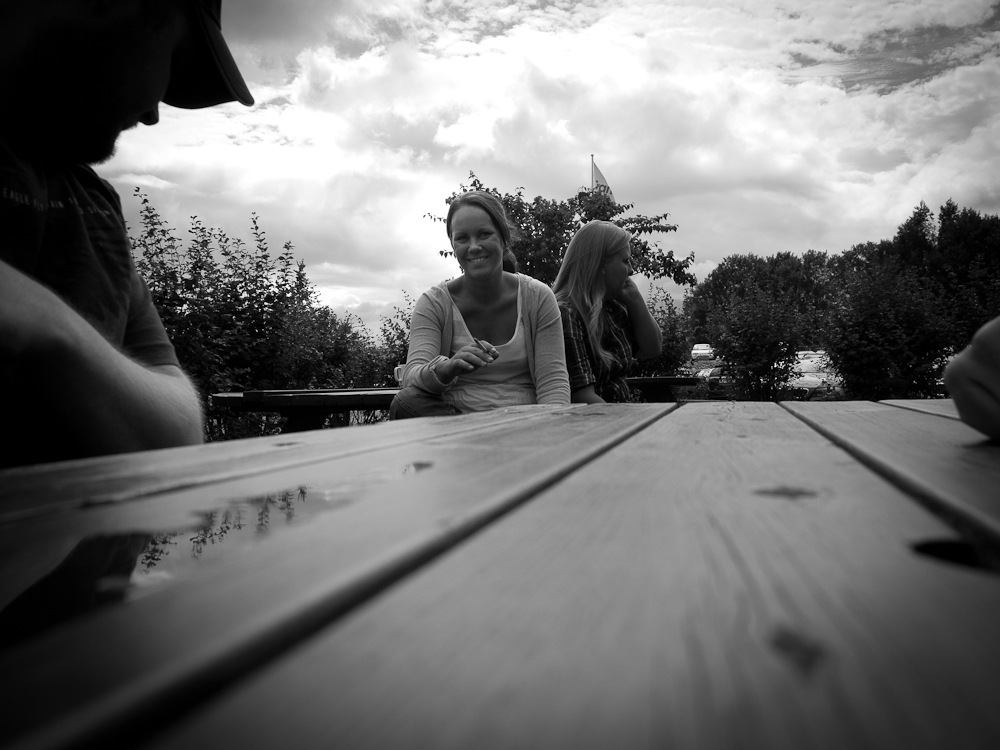 Here is the first sample picture.  From RAW and converted to B&W in Lightroom.
I enjoy this camera a lot so far. It's fast AF and bps, colors, sharpness and Iso 160-800 is great. ISO 1600 i kind of crap and I will only use it if I have to. Like if I see an UFO or something. So far so good. Also put on a Gordy Strap :

Going to write what I think about this camera/lens and post all pictures first month in this post.
Random shots..
Radio controlled helicopter flying.

9000 RPM in a Mazda RX8

Fro Knows. Jared Polin.
All pictures copyright Ulf Greger ©