Oslo is the capital of Norway. So it should be THE place for you to do some street photo in Norway.
"The best images are the ones that retain their strength and impact over the years, regardless of the number of times they are viewed." Anne Geddes
1956
Oslo. Founded in the year 1040, and established as a "kaupstad" or trading place in 1048 by King Harald III, the city was elevated to a bishopric in 1070 and a capital under Haakon V around 1300. Personal unions with Denmark from 1397 to 1523 and again from 1536 to 1814 and with Sweden from 1814 to 1905 reduced its influence. After being destroyed by a fire in 1624, the city was moved closer to Akershus Fortress during the reign of King Christian IV and renamed Christiania in his honour. It was established as a municipality (formannskapsdistrikt) on 1 January 1838. Following a spelling reform, it was known as Kristiania from 1877 to 1925, at which time its original Norwegian name was restored.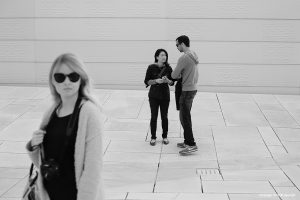 As of January 1, 2016, the municipality of Oslo has a population of 658,390, while the population of the city's urban area was 942,084. The metropolitan area had an estimated population of 1.71 million. The population is currently increasing at record rates, making it the fastest growing major city in Europe.
For me the best way to get to Oslo is by bus. Leave my car at home and forget about parking tickets and fines.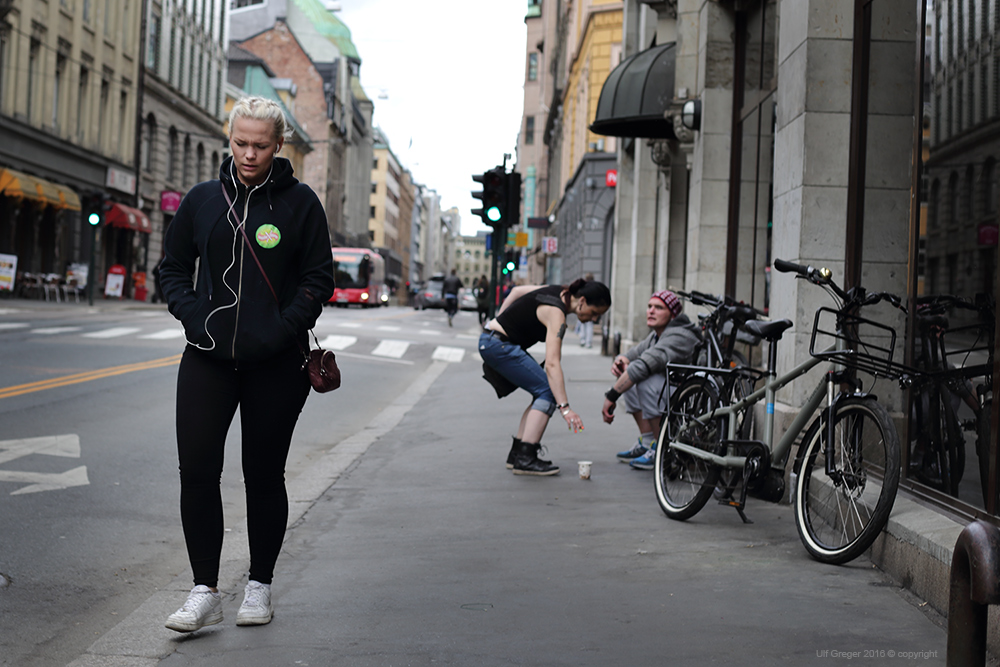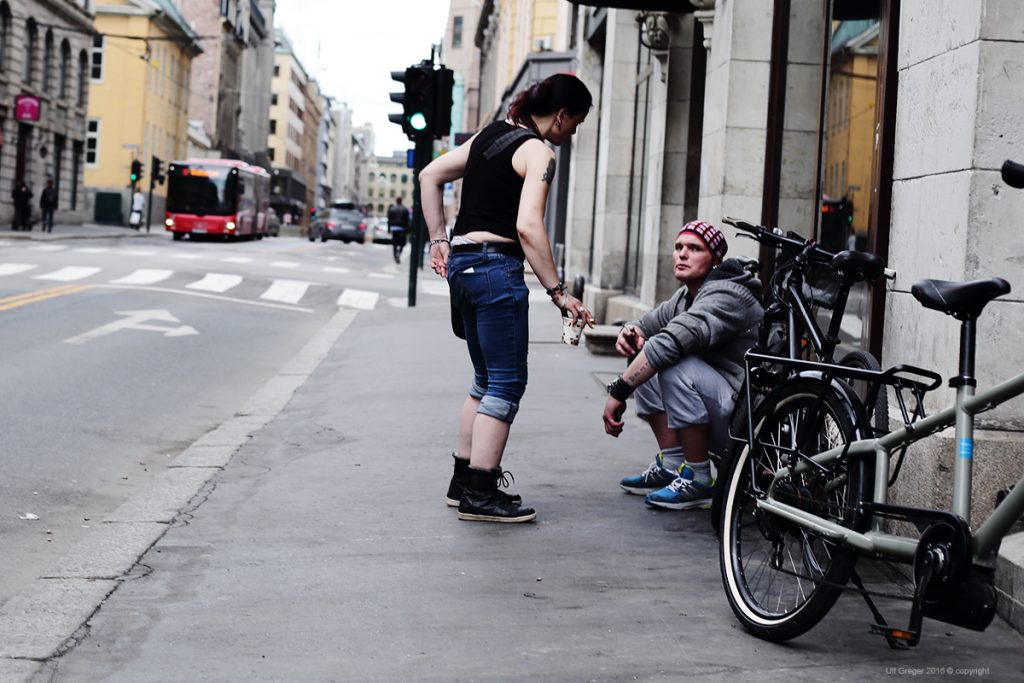 I like to shoot streetlife as it is. Rich people at tourist attractions or people that live on and off the street at tough parts of the town. I dont care..
I like to talk to people and get real photos of real people and places.
This is a work in progress. Last two trips to Oslo I took about 900 shots. So just have to post some randoms I like. Also got many old pictures from Oslo I like to share in this post in the future.
All pictures is Copyright © Ulf Greger.
Feel free to contact me about anything. email : ulfgreger2008@gmail.com